Automatic Transmission Flushing System WOW! ATFS
EXPAND YOUR SERVICE PORTFOLIO
More and more vehicles are equipped with automatic transmissions. Correct operation is particularly important for safe driving and good service is essential for a long-lasting vehicle.
Following the trend, workshops should offer the right services in the area of sustainability and customer loyalty nowadays and especially in the future. We want to provide the best possible support, which is why we are adding the WOW! Automatic Transmission Flushing System to our product portfolio.
Automatic Transmission Flushing System WOW! ATFS
With the Automatic Transmission Flushing System (ATFS) from WOW! Würth Online World, you will offer an additional service to your customers during the oil change. This will not only expand your service portfolio in the workshop, but you will also benefit from additional revenue and sales of an even stronger customer loyalty.
The ATFS is a high-quality, sustainable and, above all, future-oriented "multi-brand" flushing device for automatic transmissions.
The automatic transmission flushing system WOW! ATFS was developed and approved by our partner GL GmbH Metall- und Werkstatttechnik together with Daimler AG. In combination with the adapter case universal it covers approx. 90% vehicles of German manufacturers and is compatible with a large number of vehicles of European manufacturers.
A detailed description of the WOW! ATFS and the technical data can be found in the product information.
Automatic Transmission Flushing System WOW! ATFS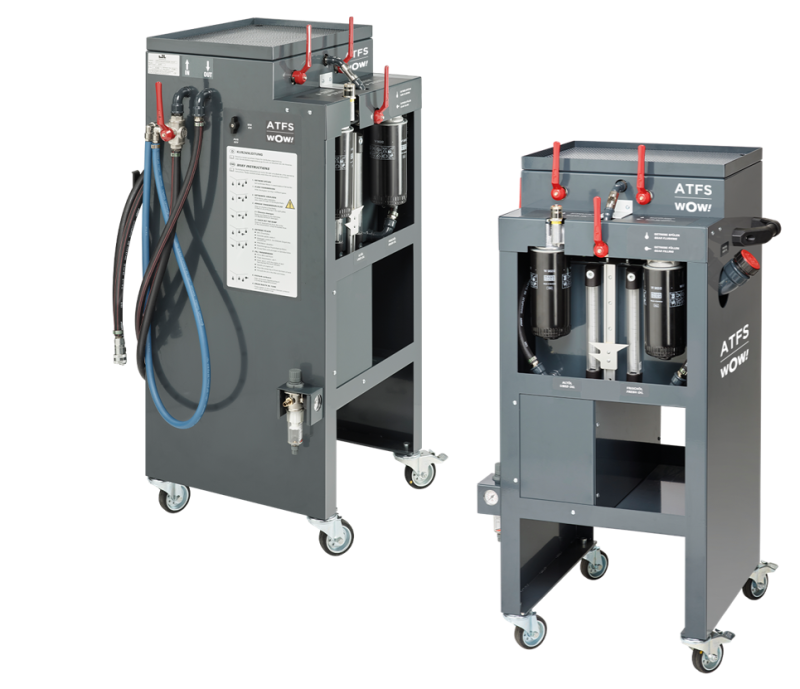 Accessoire adapter case universal
Why is WOW! ATFS the optimal solution for automatic transmission flushing?
Comprehensive service 
WOW! and Würth offer the complete range of service: From automatic transmission flushing system ATFS, workshop equipment, hand tools, work protection to financing models.
---
Tutorial: How the automatic transmission oil flush works