Quality at WOW! Würth Online World
A well-functioning quality management system that meets the requirements of ISO 9001:2015 and is observed by our employees is essential at WOW!. This can be especially attributed to our WOW! HOW Principle and demonstrably our ISO 9001:2015 certification.
The ultimate goal for the entire company is to be the leading supplier in the underhood equipment sector and to continuously develop further. This from development, production, delivery and installation to after-sales service – all from one source! 
WOW! is with future spirit and know-how able to offer fast smart solutions for a market which is in a rapid change. In-house software and hardware developments offer security in all requirements. Our employees know and live this awareness.
To achieve our goals, the following basic pillars are in place:

COMPETENCE



Hotline assistance & on-site technical support

CREDIBILITY



In accordance with the law

SUSTAINABILITY



Securing investments, future-proofing

RELIABILITY



Stability of investments, long-term care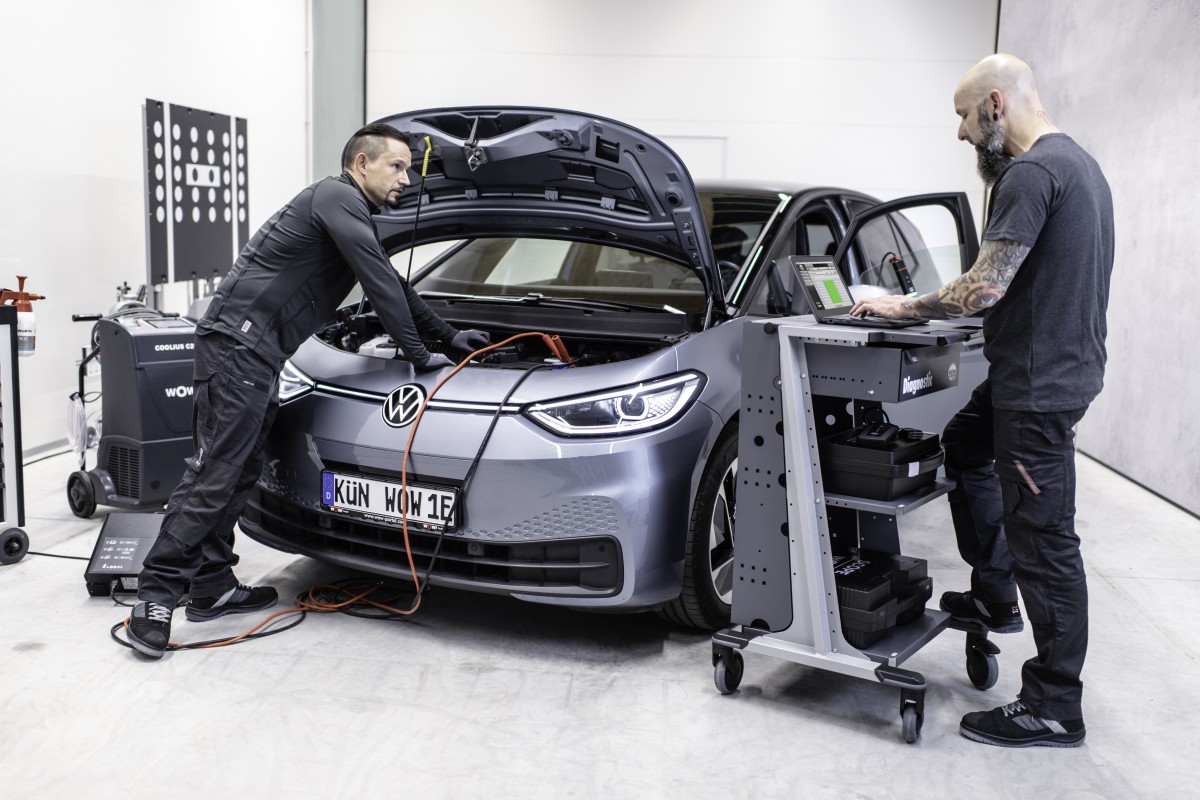 These are our demands
Good usability of the products
Wide coverage of the application range of the products
Product immediately in "ready to use" status
Fast, reliable and transparent service quality
Foresight in the market and in technology
For the realization of the tasks at WOW! we attach great importance to the cooperation with qualified employees. Through open communication with our employees and business partners, we want to continuously develop our company – both in the areas of product and occupational safety, as well as in sustainable and environmentally friendly actions.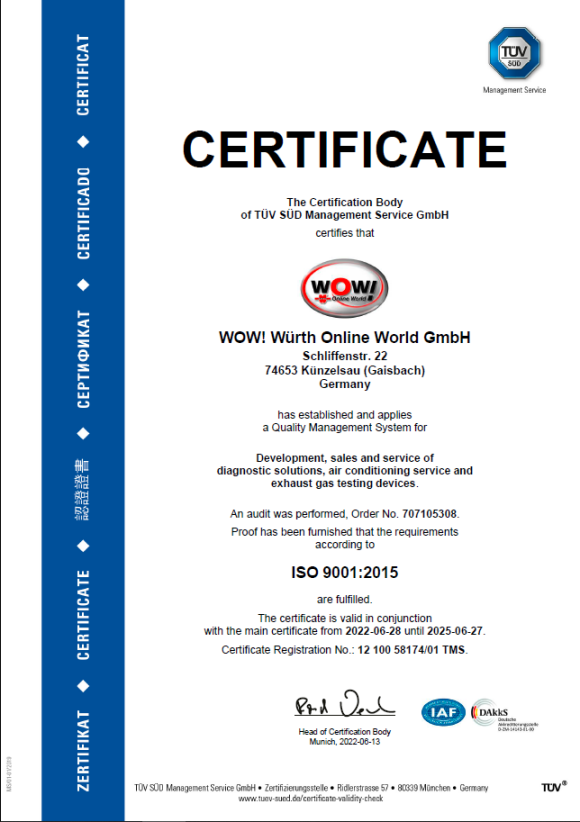 WOW! covers all quality requirements through internal training, customer training, fixed contact persons and, above all, by knowing the market, product and customer requirements.
If deviations nevertheless occur, they are detected and the causes eliminated in accordance with specified processes.
Regular assessment and realignment help to ensure target achievement. Our knowledge and insights from past projects flow into new projects to continuously improve our processes, products and services.

QUALITY STARTS WITH OUR SUPPLIERS 
Reliable suppliers and their products help us to meet our quality standards and thus also to satisfy our customers' expectations of our products. For years we have relied on reliable suppliers, producers and partners to establish and maintain high quality standards.
Become a supplier
We are a manufacturer of products in the field of diagnostic technology, exhaust emission testing and air conditioning service. As a group company of the Adolf Würth GmbH & Co. KG, our quality demands on the products of our suppliers are as high as on the product ready for sale to our customers.
Technical improvements and further developments of existing products play a major role. Not only to maintain and improve the quality standard, but also to ensure the availability of the required components.
Therefore, we are constantly looking for national and international suppliers for whom the quality of their products is as important as it is for us.
You are interested and would like to become a supplier of WOW!?
In order to review your application as a supplier, we first require the filled out Supplier Self-Assessment. Afterwards, please send it by e-mail to purchasing@wow-portal.com
Here you will find the latest versions of our documents: